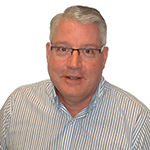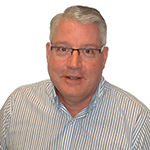 It seems like just the other day when I sat down to put together my last message. It is amazing how time does pass and I think it definitely passes quicker as we mature (not saying "get older").
In my last message, I encouraged everyone to Play Your Part and get involved in your industry. The biggest part of this is understanding and acting on our message, and trying to further that message via as many avenues as we can. Our industry and craft deliver great benefit to the environment, to the economy, and to safety. It's definitely a value-add in the overall construction industry, both commercially and industrially.
As we move into 2017, there are numerous things we can all do to play our part, within our own organization, externally through end-users, building owners, key stakeholders, other business associates in other industries, and sometimes even through good friends and neighbours. It never ceases to amaze me when we strike up a good conversation about our craft and people actually are interested in what we have to say, especially when we show and prove that we add some real value to the environment, economy, and safety.
Breaking it down, these three elements relate to and support our strong industry and association message:
Environment – Helps support the reduction of green house gas (GHG) emissions and reduces end-users' carbon footprint. Also reduces the amount of energy required to heat and/or chill facilities.
Economy – Provides employment and creates energy/cost savings.
Safety – Provides personnel protection at various levels.
In your discussions with people, use these elements as a starting point to discussion and debate. These elements dovetail right into the message Steve Clayman has been delivering for the last number of years. We are seeing now that these elements are leading to more conversations about quality and improved specifications nationally.
We have a great story to tell—Play Your Part!